Essential Life Skills for Children
"The Flat Stan workshop is a brilliant programme that is informative and fun, extremely appropriate for the age group of children it is designed for and supports young children to learn basic life saving skills. The workshops are engaging and structured to give children the opportunity to develop their knowledge and confidence to be able to act in an emergency.  Children who have accessed the classes that I have delivered have thoroughly enjoyed using the Flat Stan Manikins to learn CPR.  Along with great resources, workbooks and with the knowledge taught, children then recognise first aid situations and are more than capable then to be able to apply the skills learnt.  I think the programme is fantastic and I thoroughly enjoy delivering the training".
- Amelia Grant, AG First Aid Training
We have been providing First aid for children for a long time, with great reception, but have always felt that there was something missing. Flat Stan was indeed that 'something missing'. The flat Stan manikins and materials go a long way to help keep children excited and engaged. The children can't wait to 'have a go' on the manikin and really have fun whilst learning a valuable skill. The books are pitched at the right level and add an extra dimension to teaching and learning! We are so pleased to be on board with this programme and look forward to what the future brings.
- Kelly Baugh, Fleximed Training
"Bella come out of preschool so excited about what she had learnt with Flat Stan First Aid telling me all about what number to call, where to press the chest on flat Stan and loved showing me all the other bits in the booklet. Her certificate is pride of place on the fridge! Thanks to FlexiMed Training for making it enjoyable and fun and to Scribbles Preschool for allowing them to learn important life skills".
- Laura Garcka, Parent, Scribbles Preschool
Simon was wonderfully engaging, holding the attention of the three and four year olds in nursery for almost half an hour with his gentle and participatory approach. Several weeks later the children continue to talk about their first aid session, and have enthusiastically explained their knowledge about what to do in an emergency to some of our other visitors for our 'People Who Help Us' topic. By treating the children as capable of being competent lifesavers they were able to develop the skills and knowledge to help them to make a difference, should they need to do so.
Sarah Foster, Senior Teacher, Peartree Way - Hertfordshire
"Hi Leanne,
I just wanted to drop you a line to say a massive thank you for the fantastic first aid course we took part in today. Simon was great and did a brilliant job of getting across important information in a relaxed, enjoyable way. The children absolutely LOVED it and they were all keen to go home and teach their parents!
Thank you so much, and hopefully we'll be seeing 'Flat Stan' again soon
Regards,
Leeanna"
- Sharpness Primary School, Berkeley, Gloucester.
"The staff, children and parents of OLOP would like to say a huge thank you to Simon and Flat Stan for the delivery of the children's First Aid Training. Simon delivered 14 courses over four days and each one was delivered with enthusiasm and passion, and at a level all children could understand. By the end of each session, children knew what to do in an emergency, how to ask for help and the basic first aid they could administer which could save someones life. I'm so glad we have used our PE Funding to target this area. Knowing that we have given the children the essential knowledge and skills they need should they ever find themselves in such a situation is priceless. I would whole heatedly recommend using Flat Stan as a vehicle to promote basic first aid training within your school."
K Talbot
PE, Health and Well-being Coordinator, Our Lady Of Pity, Greasby.
Dear Mrs Talbot
My child loved the training and spent time telling us all about it afterwards. She told us all about strategies she could use including those for choking and nosebleeds. We were very impressed!
Julie
Hi Kath
Just wanted to say thank you for organising the first aid training for the children. As a teacher, Simon was brilliant with my reception class today and they learnt so much. As a parent, my two boys came home buzzing about what they had learned. Rory went straight to his doctor's set and starting treating all of his teddies!
Thank you for providing this opportunity; it has been a great success.
Nicola
Feedback from staff and parents of Our Lady Of Pity, Greasby: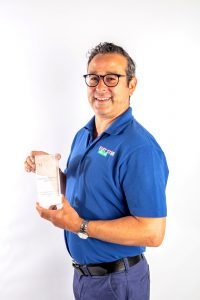 The UK's Best Primary School First Aid Training Provider
Get in touch to find out more!
Flat Stan is proving to be a real hit with the kids and has already shown skills retention through making learning fun.
Let's start at the beginning – One day Simon noticed that there was lots of First Aid for grownups but not much around for children. So he decided to change this and Simon created a new training concept - Flat Stan First Aid – Essential Life Skills for Children! With lots of fun!
After a lot of thought and enthusiasm Flat Stan was launched and thousands of children across the UK have now been introduced to First Aid with the help of Flat Stan. It is our mission to help more children across the UK and beyond learn these Essential Life Skills. As a way of helping children and communities less fortunate than our own we are working with a charity in Ghana, First Intervention Ghana, and together we have already started to teach children in West Africa.
We know children can make a difference in an emergency situation and these skills will remain with them for the rest of their lives.